continuous rim cutting blade cheap
Time:2018-09-17 09:42:09Browse:0
Continuous rim saw blade
The continuous rim blades are designed mainly for ceramic tiles and porcelain.
Ultra-soft diamond bond and precise tolerance control provide fast cutting. Sintered continuous rim blades have high performance at a competitive price.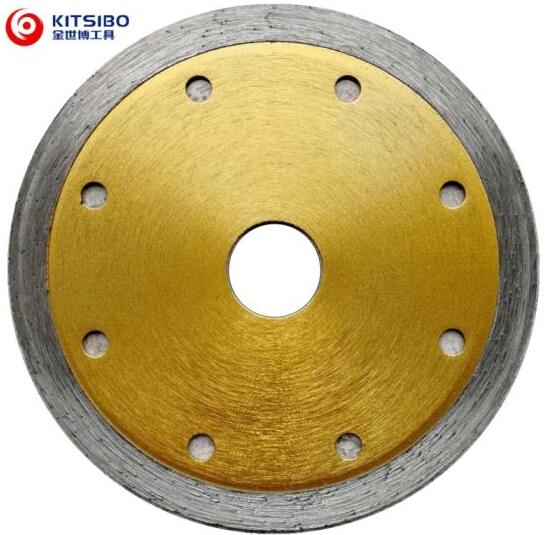 Features:
Extremely fast and smooth cutting, long life and chip-free performance are obtained from supreme diamond and precise tolerance control.
Application:
All kinds of ceramic tiles and porcelain.
Machinery:
Tile saw, bevel-tile saw, angle grinder, circular saw.
---