turbo rim cutting wheel
Time:2018-11-01 13:43:11Browse:0
●High-grade diamond granule; high cobalt alloyed powder; steel mould hot press sintered process.
●Kitsibo saw blades are applicable to all kinds of high-grade ceramic tiles,micro-crystallized stone,porcelain tiles and imported stone materials.
●The turbo design brings sharpener good cutting effect and no blade fracture.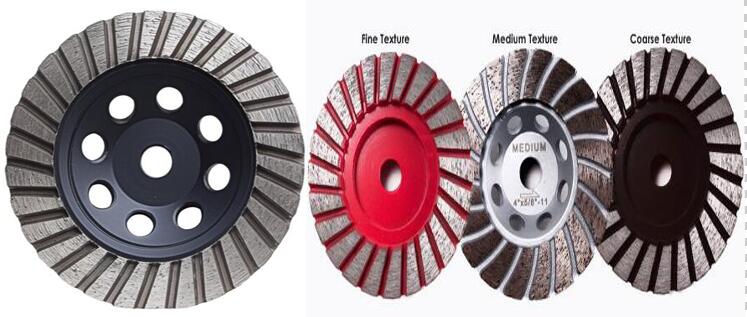 ●Diamond Grinding Cup Wheel
●Turbo Rim Diamond Cup Wheel
●High quality cup wheel with fast grinding and long life
High quality turbo rim diamond cup wheel for fast and smoonth grinding. It is perfect for grinding stone and ceramic.
Product Specifications/Features:
Specially for Glass, Ceramic/Tile, Hard Alloy Metal such as Carbide and Stainless Steel.

High quialality, Fast cutting, Excellent performance, Long life, Customize size are available,
Tungsten carbide teeth last up to 60X longer than steel blades,Expansion slots ensure blades run straight and true,Sharp cutting edges deliver fast, smooth cuts!
Shijiazhuang Kitsibo Tools Co. has a strong R&D and Application support team to provide complete grinding system engineering and technical support to all customers. We offer our customer,
the best quality products at competitive price.
With strategic global alliances, state of the art manufacturing facilities and sales support centers that span across North America, Europe,
Russia, South Africa, India, China and Australia, Shijiazhuang Kitsibo Tools Co. has achieved a reputation for quality and innovation.
Shijiazhuang Kitsibo Tools Co. specializes and develops specific products to meet the requirements of customers and markets.
We are confident that our product / service / price will provide the best value for your business.
We at Shijiazhuang Kitsibo Tools Co. do value your business and look forward to building a strong and successful relationship.
We would like to say thank you for the time allotted to read this letter. We look forward to hear from you soon. If you have any question please feel free to call or write to us.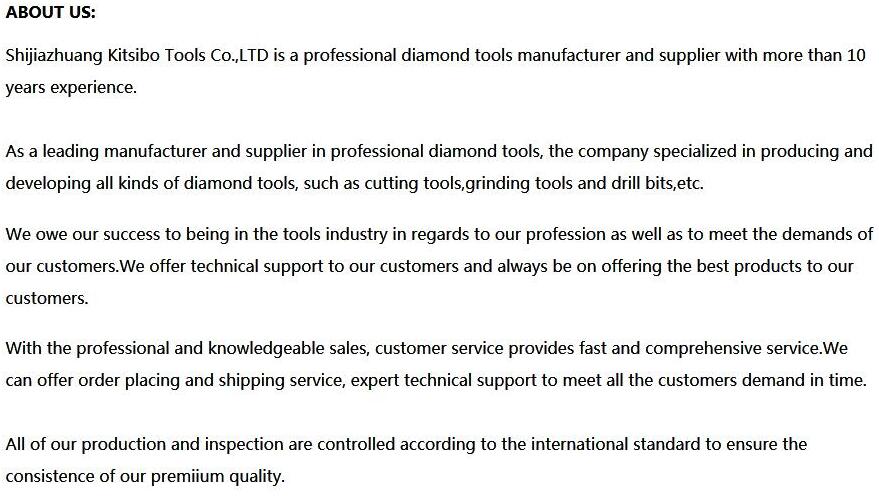 ---