super thin diamond saw blade suppliers
Time:2018-09-03 09:19:09Browse:0
super thin diamond saw blade
Description:
We are professional manufacturer of diamond tools,specilized in Diamond polishing pad,Diamond saw blade,Diamond grinding wheel,Diamond core drill bit and TCT saw blade
This type of blade is manufactured by fully hot-pressing, which help to guarantee a longer wear. The diameter is 110mm. Soft bond provides thin blade extremely fast cutting speed. It's designed especially for cutting porcelain tile, tile ceramic tiles etc. Super thin tile blades have very good cutting performance and also make sure it has a clear edge. Common sizes for super thin porcelain blade are 105mm, 110mm, 115mm, 125mm. In order to ensure you can install different angle grinder, we offer 20mm and 22.23mm arbor hole for the porcelain blade.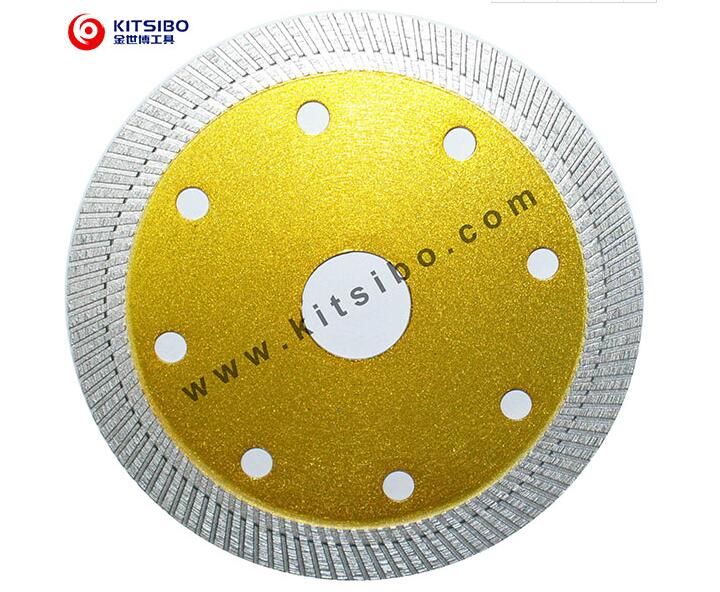 Feature:
- Super thin turbo segment and soft bong provide extremely fast cutting speed.
- Light and easily -carried.
- Different grade to choose.
- Good cutting results: cut smoothly, small cutting gap, stable cutting.
-It is used for professionally cutting hard porcelain tile with good efficiency.

---