​ultra thin diamond saw blade for sale
Time:2019-01-02 11:29:01Browse:0
1.Features:
• The diamond saw blade includes a steel core and a portion containing industrial diamond.
• Diamond saw blade cutting ensures low cost, fewer saw blade changes, and consistent cutting depth.
• When using a diamond saw blade, be sure to rotate in the same direction as indicated by the arrow on the saw blade.
2. Application: Fire rescue, stone and concrete machine glass products ceramic products cutting.
We are provide
ceramic cutting saw blade
and
ultra thin diamond saw blade
,you can buy it.
3. Operation: Pay attention to the angle at the time of cutting. Prevent the saw blade from overheating during cutting and affect normal use.
4. Maintenance: The storage environment of the saw blade should be kept dry and ventilated to avoid direct sunlight and direct sunlight.
Customers are looking for manufacturers to produce, cheap, good quality saw blades! ! ! But often it's not good to buy expensive at the end! ! !
Now that you have found it, don't worry that the saw blade is not easy to use,don't worry that the price is not good! ! !
We provide you with genuine and inexpensive products, and you can change your bag and cut the knife, so that you really have no worries!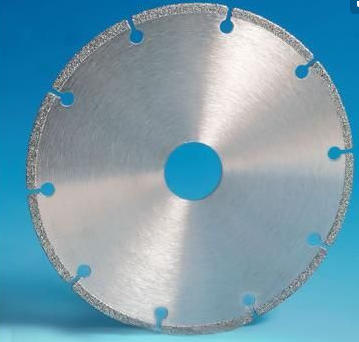 ---