What is the matrix of the diamond circular saw blade
Time:2018-12-10 16:35:12Browse:0
1 the introduction
Diamond circular saw blade is the largest consumption tool of diamond tools, accounting for more than 95% of the total consumption of diamond tool materials. In recent years, a great deal of research has been carried out on optimizing the segmental formula of diamond circular saw blade in China, which has significantly improved the sawing performance of diamond circular saw blade, greatly reduced the cost of cutting head, and improved the competitiveness of domestic saw blade in the domestic and foreign markets.Our company can provide ultra thin diamond saw blade and ceramic cutting saw blade or stone cutting diamond saw blade,you can buy it.
As the diamond circular saw blade increasingly wide application range, processing object is becoming more and more complex, at present there are generally wear resistance of saw blade in addition to the performance requirements, sharp, and the adaptation processed materials (such as all kinds of marble, granite, concrete, asphalt, etc.) and processing conditions (such as wet cutting, dry cutting, sawing ultra thin, high precision plate, etc.) as well as the requirements of environmental protection (such as noise, pollution, etc.) the ability put forward higher requirements, the design and manufacture of diamond circular saw blade is put forward the new challenge, only by optimizing section block formula to improve the performance of saw blade has not enough, More progress and breakthroughs must be made in improving the blade structure.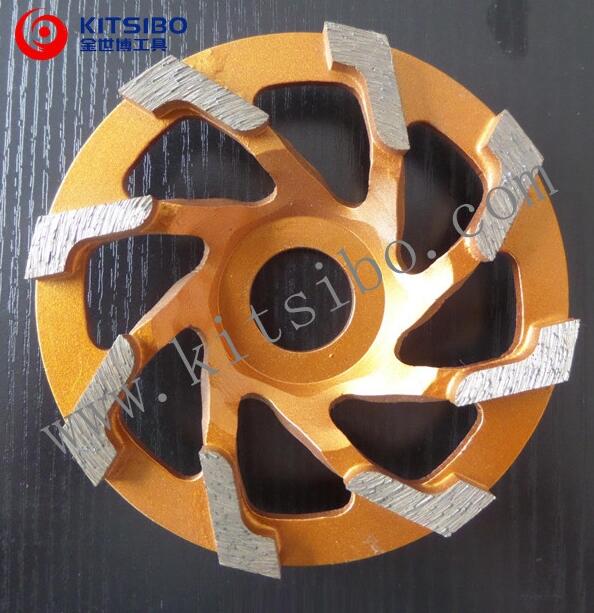 At home and abroad in recent years, the development and use of all kinds of new type of saw blades matrix and sawtooth structure (such as open-air hole groove or saw blades matrix set damping materials, the formation of serrated concave wear sandwich interlining, multiple serration, radial extension tooth, carbide protection, etc.) to improve the cutting friction and cooling conditions, improve the saw blades sharp and cutting stability, prevent the sawtooth skid, prevent the flank wear, to adapt to the hard and soft hybrid materials processing, to avoid tooth, save the cutting tool material, make full use of the blade material, to reduce the cutting noise played an important role, which proved to improve the saw blades matrix and sawtooth structure is one of the important ways to improve the efficiency of cutting. However, at present, there is a lack of in-depth and systematic theoretical analysis on the influence of various matrix and sawtooth structure on the force, rigidity, deformation, stress distribution, friction, noise, etc., so the theoretical basis for improving the technical scheme of the matrix and sawtooth structure is not enough. This paper introduces the research and application results of improving sawblade matrix and sawtooth structure at home and abroad, analyzes the characteristics, production value and existing problems of various sawtooth structures, and puts forward the theoretical problems and technical prospects of studying sawblade matrix and sawtooth structure.
Currently, the common materials of diamond saw blade matrix are:
30CrMo, 45# steel, 50Mn2V, 65Mn, 75Cr1, and SKS5
45# steel is basically a low-grade blade, the quality can not be guaranteed, but also a lot of small workshops to make sawblade matrix material, after all, low cost!
However, 30CrMo usually makes laser blades (a kind of diamond saw blade, which is welded by laser.).
50Mn2V and 65Mn are currently used to make diamond saw blades...
---