Aluminium Cup Wheel
Time:2018-05-24 16:00:05Browse:3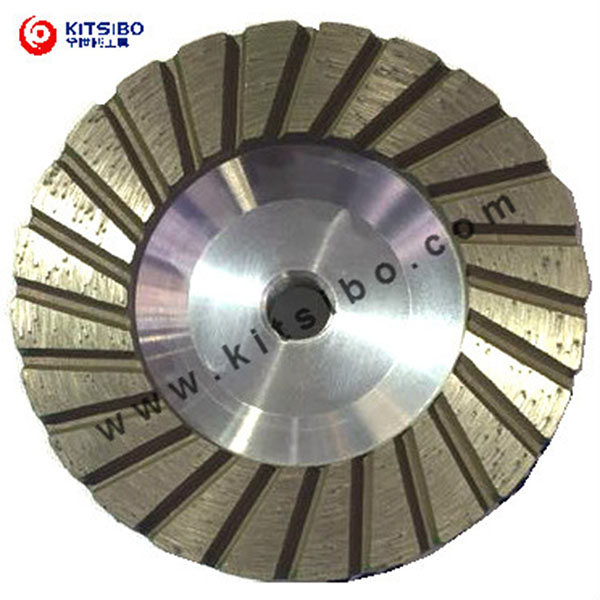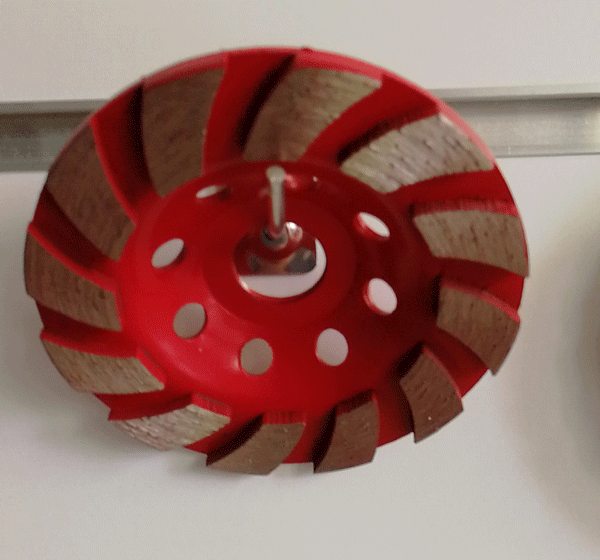 Diamond cup wheel is used for surface grinding on different kinds of concrete.
Product Description
Aluminium Based Diamond Cup Wheel,Aluminium Based Diamond Cup Wheel is the most efficient tool applied in fast-grinding, edge-trimming, repairing and maintenance of concrete, stone and other similar material.

The turbo design makes this Abrasive Wheels are grinding fast and smoothly. The aluminium based diamond cup wheel is very light and easily carried due to its light steel core. The Diamond cup wheel can be used

on angel grinder and pneumatic power tools, the regular diameter is : 100mm, 115mm, 125mm. Many other Grinding Cup Wheel for your reference.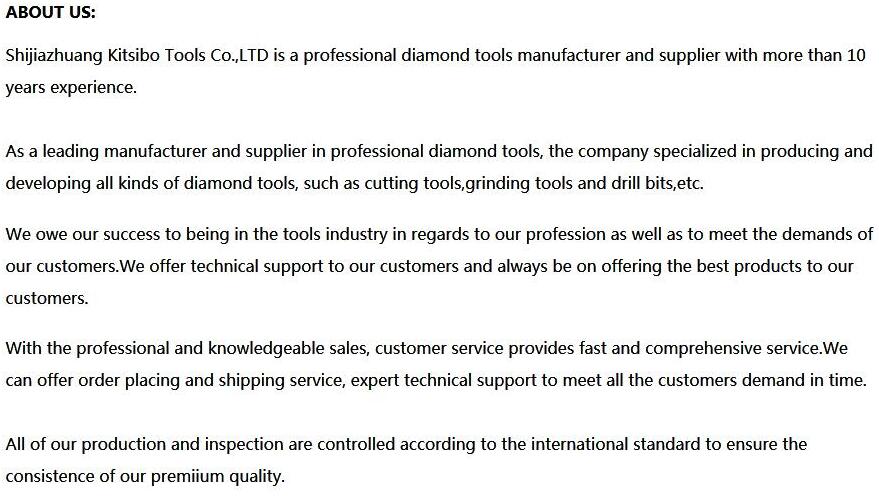 related suggestion:Aluminium cup wheel
Item Number
Diameter
Segment Size(mm)

Arbor (mm)

Bond

Aluminium Cup Wheel



4''/100mm

16*6

M14/22.23

Extra Hard


M14/22.23

Hard

M14/22.23

Medium Hard

M14/22.23

Soft

M14/22.23

Extra Soft

5''/125mm"

18*7.5

M14/22.23

Extra Hard

M14/22.23

Hard

M14/22.23

Medium Hard

M14/22.23

Soft

M14/22.23

Extra Soft

7''/180mm

18*8

M14/22.23

Extra Hard

M14/22.23

Hard

M14/22.23

Medium Hard

M14/22.23

Soft

M14/22.23

Extra Soft
---