Segmented Blade with Drop-segment
Time:2018-05-24 17:46:05Browse:12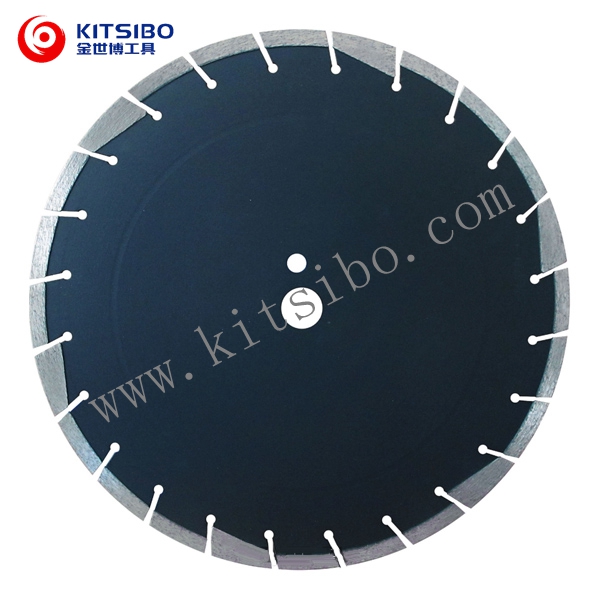 · Used for asphalt and green concrete.
· The drop-segment can well protected the blade from undercutting and deliver long cutting life.
· Use dry or wet.
Product description
●High-grade diamond granule; high cobalt alloyed powder; steel mould hot press sintered process.
●Kitsibo saw blades are applicable to all kinds of high-grade ceramic tiles,micro-crystallized stone,porcelain tiles and imported stone materials.
●The turbo design brings sharpener good cutting effect and no blade fracture!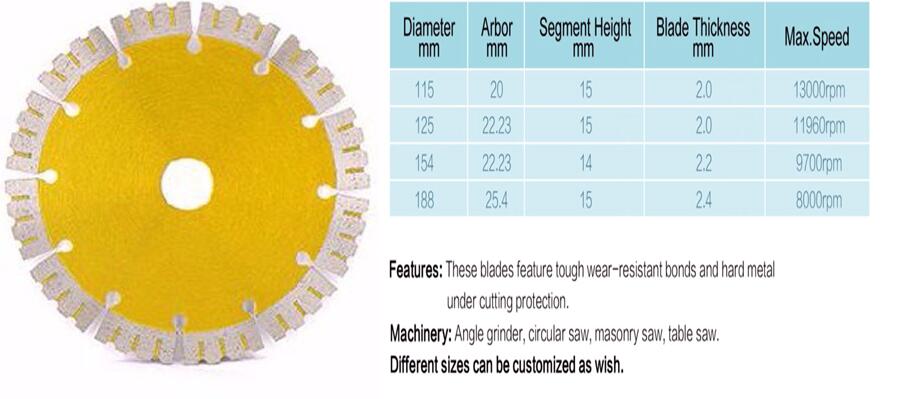 Features:
1.The unique "<<" "K" "M" design of segment makes fast diamond exposed and high cutting efficiency
2.The design of segment allows ideal debris removal and bettering cooling.
3.It works in low nosie,small cutter slot which ensure maxium use of stone and uniform thickness
4.market Approved Quality
5.Application : Granite, Sandstone,Basalt, Concrete cutting
6.Fair Price at Prompt Delivery Terms
7.Production Capacity:5000sets/Monthly
8.Good Sharpness,Smooth Cutting, Long Life
9.Cutomised available
related suggestion:segment cutting blade suppliers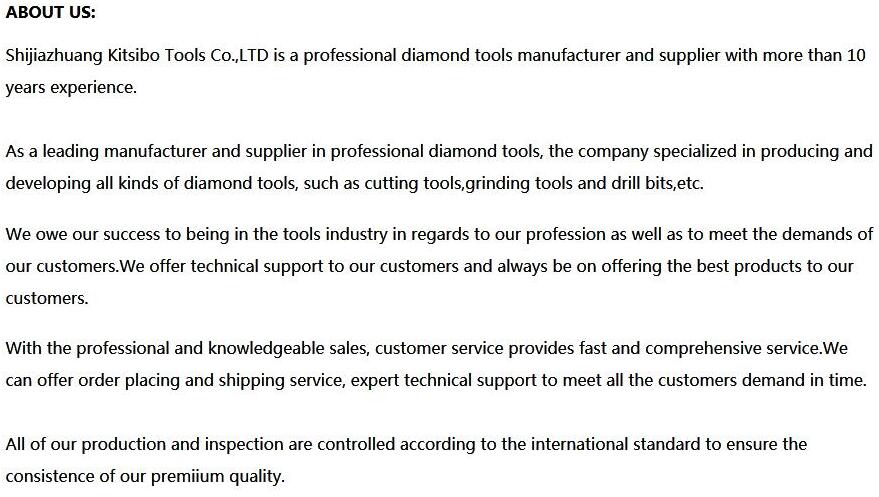 | | | | | |
| --- | --- | --- | --- | --- |
| Item Number | Diameter | Segment Height (mm) | Segment Width (mm) | Arbor(mm) |
| SA300 | 12''/300mm | 10 | 3.2 | 25.4 |
| SA350 | 14''/350mm | 10 | 3.2 | 25.4 |
---